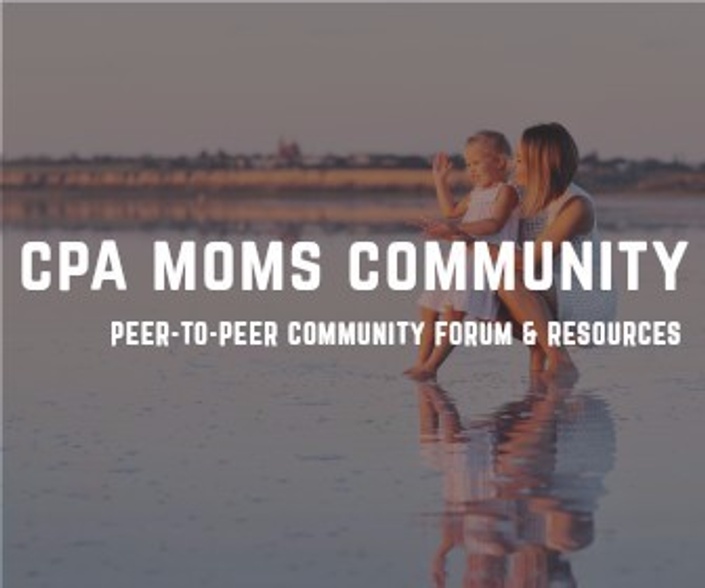 CPA MOMS Community
Welcome!
The CPA MOMS Community is a national network of professional CPA mompreneurs that work independently but not alone. Accountants in our community share best practices, resources, ask and answer questions in our Community Forum, and support each other professionally and personally. We profile & screen everyone before we connect them to the rest of the community. Our caring culture attracts the most generous and trusted professionals. Collaborations, partnerships, and lifelong friendships have been formed in this community. Join us and share your gifts and talents with professionals all over the US.
A Comprehensive Program
Getting Started
Available in days
days after you enroll
Complete the Screenings & Tests
Available in days
days after you enroll
Take Your Talent Profile (1 hr 30 min)
Available in days
days after you enroll
Frequently Asked Questions
I'm not a CPA, can I still join?
Yes! Our community attracts mostly CPAs, but we do not restrict anyone from joining us if they are not a CPA.
I'm not a mom, can I still join?
Yes! Though our focus is to support mompreneurs, everyone is welcome. You don't have to be a mom or even a woman. You only need to be part of the accounting industry to get value. We do look for professional that share our family values and embody our caring culture, and consider themselves to be a trusted resource for entrepreneurs.
Is this a membership program?
We consider ourselves to be more of a community than a membership. That being said, yes, this community has a membership with an annual investment.
How do I receive leads once I'm part of the Community?
Most people join the Community for the connection to their peers & industry leaders, not for the leads. However, if your primary desire is for more leads, we send emails out and will make announcements on our private Community Facebook Group when we open opportunities to join our Marketplace throughout the year. These opportunities are reserved exclusively to our Community members. Information about the pre-requisites and selection process will be provided with each open enrollment.
Do you offer job placements?
Yes. We encourage and support accounting firms within our Community to hire professionals from within our Community as they look to grow their team as either 1099 or W2 employees. As with our Marketplace, placements are a service that is offered exclusively to our Community members. We don't guarantee that you will be successfully placed; however, we do our best to create opportunities for you and for the accounting firms in our network to connect.